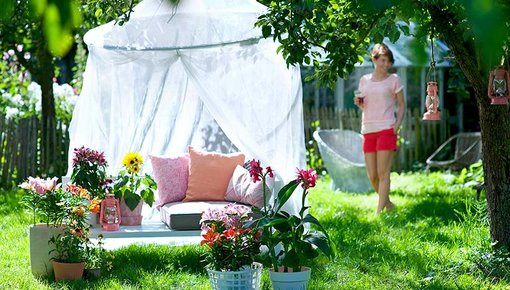 Garden tub and terrace
Patio plants are sfeerbepalers for patio or balcony. Voice tones flowers, flower pots and garden furniture on each other. In this way, you create peace.
Read more
Patio plants
Tub or patio plants create the atmosphere on terrace or balcony. Pastel shades give a romantic atmosphere. Yellow and white make your balcony or terrace cheerful and large planters with multiple similar plants create a tight atmosphere. A large variety of pots makes your balcony or patio colored and cozy.