Always Kalanchoe
Kalanchoe dusty and stale? Not for a long time!
Hip, trendy and colorful. That's how we see it. We see the popularity of the Kalanchoe increasing more and more. We understand that. These succulents make it very cozy, if you know how to find a nice place for them. Since people have been able to buy Kalanchoe online at FloraStore, we have seen more and more customers order the Kalanchoe online.
Single flower, Double flower or 'Special' Kalanchoe.
You really don't have to buy a large houseplant to make it colorful. The better-known varieties, especially single-flowered or double-flowered Kalanchoes, are very cute plants with a large amount of brightly colored flowers. Which in addition, unlike many other plants, also very beautifully later in the year, and especially continue to bloom for a long time. The double-flowered ones, as the word says, often flower much more fully than single-flowered ones. In contrast to such a large houseplant, these often somewhat smaller plants fit perfectly on a small desk, shelf, the corner of the kitchen counter or look great in the windowsill, an empty corner of the bookcase or a small niche.
But there are also slightly larger Kalanchoe varieties: the so-called "specials", which look great on, for example, a (side) table or bedside table. Think of the popular special: Kalanchoe Magic Bell, less colorful, but therefore also beautiful and a real eye-catcher: with its white bunch of grapes-like flowers. There are few other plants like this one.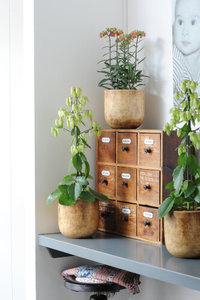 The Kalanchoe, an almost indestructible succulent
The Kalanchoe is also almost impossible to break. Perfect for people with or without green fingers, as this plant requires very little care. Kalanchoes do like sunlight. But found a shady spot where it looks much nicer? Does not matter. Forgotten once / no time / don't feel like watering your plant? The Kalanchoe really won't blame you. Your energy bill not paid or boiler broken? Even if you have to wear a nice turtleneck sweater at home, that Kalanchoe will survive until the CV is turned on again.
Did we mention that Kalanchoes are also great fun in the garden in the summer months? The Kalanchoe likes it better indoors in early spring and late autumn. We understand. We also.
Always Kalanchoe! Special action:
In collaboration with the growers collective Always Kalanchoë , we have a real autumn super offer: The Kalanchoë Box. A do-it-yourself box with 11 Kalanchoes (five double-flowered Kalanchoes in a 7 cm pot, five double-flowered Kalanchoes in a 9 cm pot and one special Kalanchoe), some flat moss, potting soil and a choice of three types of bowls with which you can create a very beautiful colorful arrangement. can compose. And then you probably also have some Kalanchoes left to put down in a nice jar. A very nice idea to give away as a gift, just for yourself or a fun activity to undertake with the children (Be careful! The juice of the Kalanchoe is slightly poisonous!)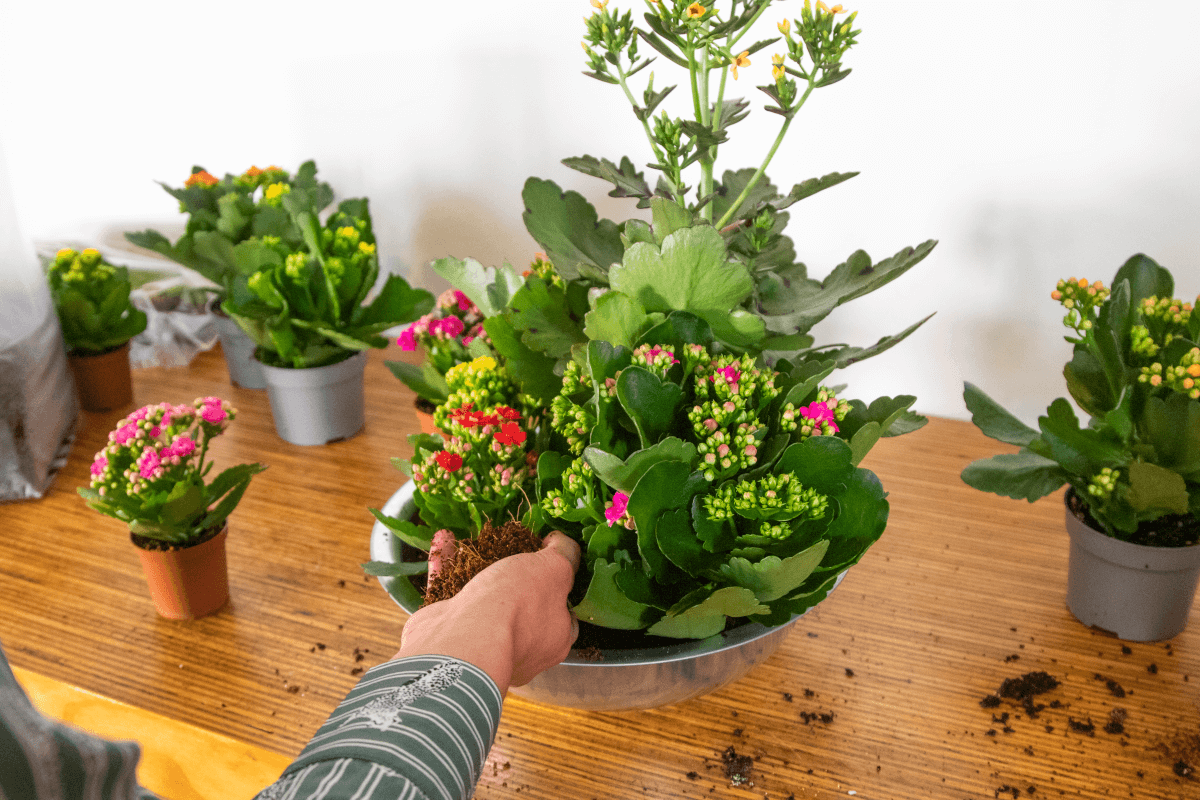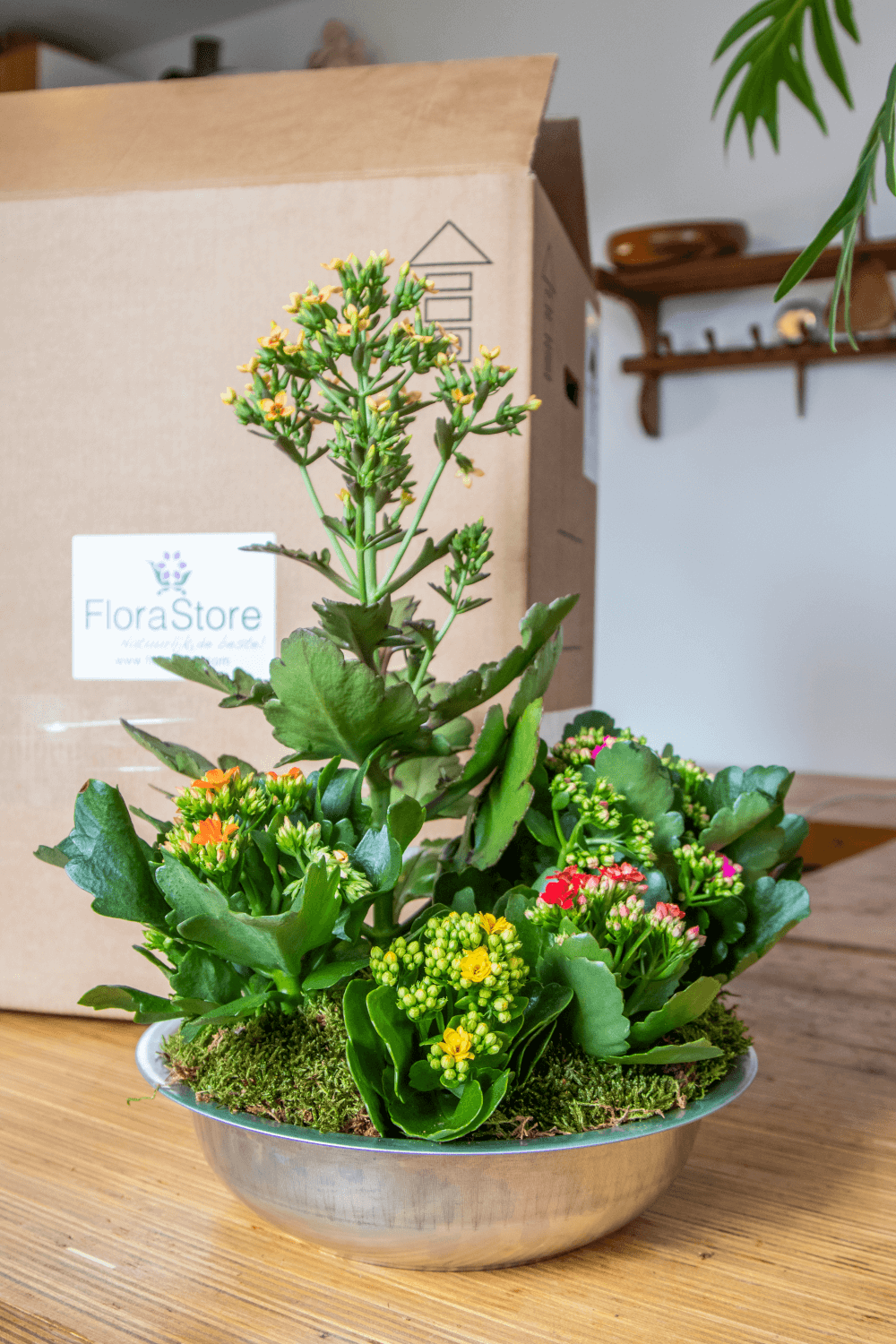 From October 12, 2020: Exclusive the Always Kalanchoe online box available at FloraStore
This beautiful Kalanchoe box is a temporary promotion. From 12 October only available online at FloraStore, while supplies last.
And especially for this promotion we offer the Kalanchoe Box with mega discounts on the products in the box (up to 55%!)
Choose and buy your Kalanchoe plant box online, we will ensure that these nice and cozy plants are delivered to your home as soon as possible.