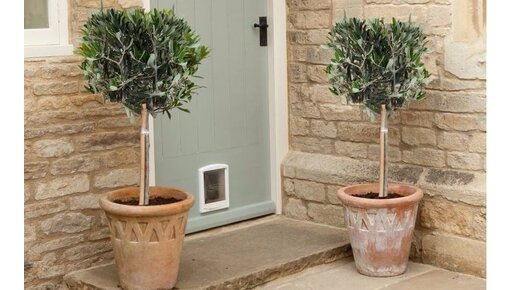 A colorful welcome in every season!
The front door is the calling card of your home. You yourself pass by several times a day and you also welcome your guests. However, it doesn't always get the attention it deserves. Shame! Because even with a few plants you have a cheerful entrance.
Easy and fast
Do you live in an apartment? Don't have a balcony or front garden? Or is it physically no longer possible to maintain an entire garden? Keep enjoying those beautiful garden plants! You can do this easily and effectively. Because everyone has a front door that you can decorate.
Just a few tips:
Place two evergreens next to the door;
Attach hanging pots at eye level for colorful seasonal plants;
Play with different heights of pots and plants;
Use multiple senses: go for fragrant plants and flower bulbs.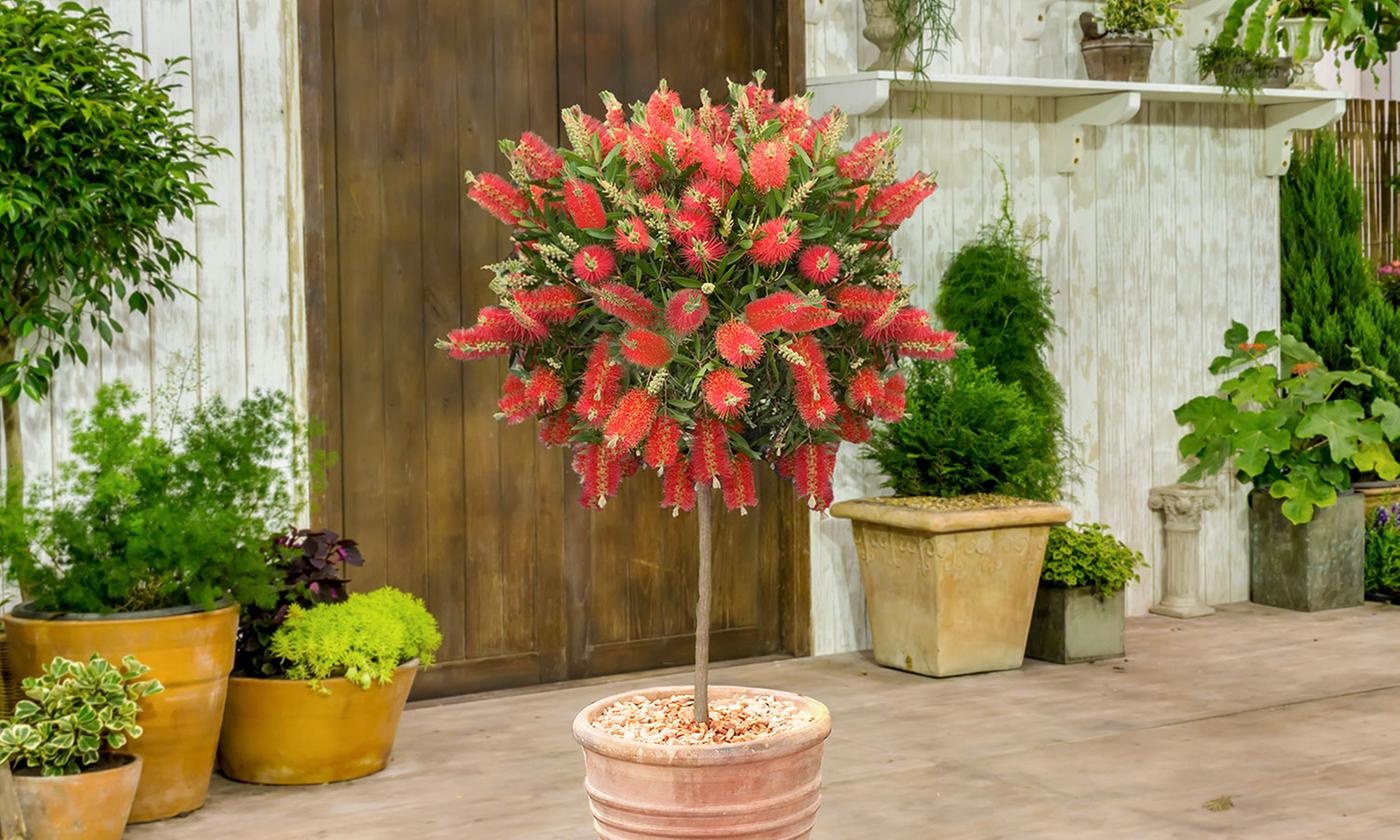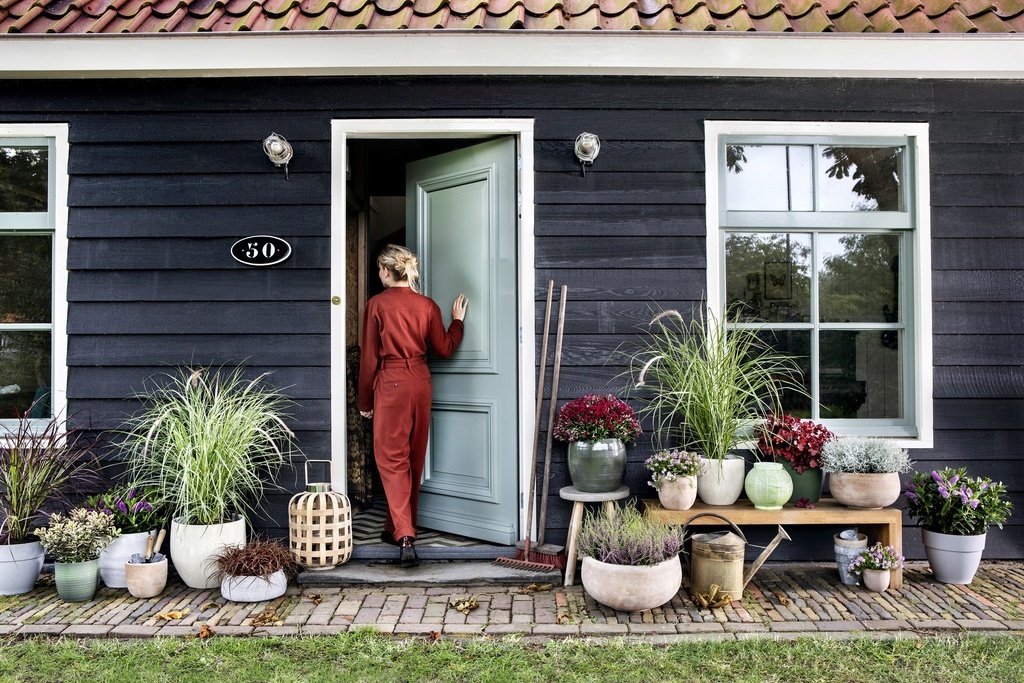 Make the right choice
When choosing plants, take into account the location of your front door. Do you have a lot of sun? Then choose, for example, the lavender or an olive tree. Or just a lot of shade? Then plants such as ferns and grasses are a good idea.
When combining plants and flowers, also consider the growing and flowering time. If you make sure they alternate, you can enjoy a green welcome all year round!
Use every season
Many people only work with garden plants in the spring and summer. That is a missed opportunity, because it is precisely in that 'boring' winter and drizzly autumn that you make the difference with cheerful and graceful garden plants! You don't have to spend hours in the cold for this, because the surface area around the door is limited and the flower pots can be prepared in a warmer shed or garage.

We have various varieties that remain green all year round or show a beautiful color in the colder months of the year. Give your home an inviting and stylish look in this way. Make an impression, season after season.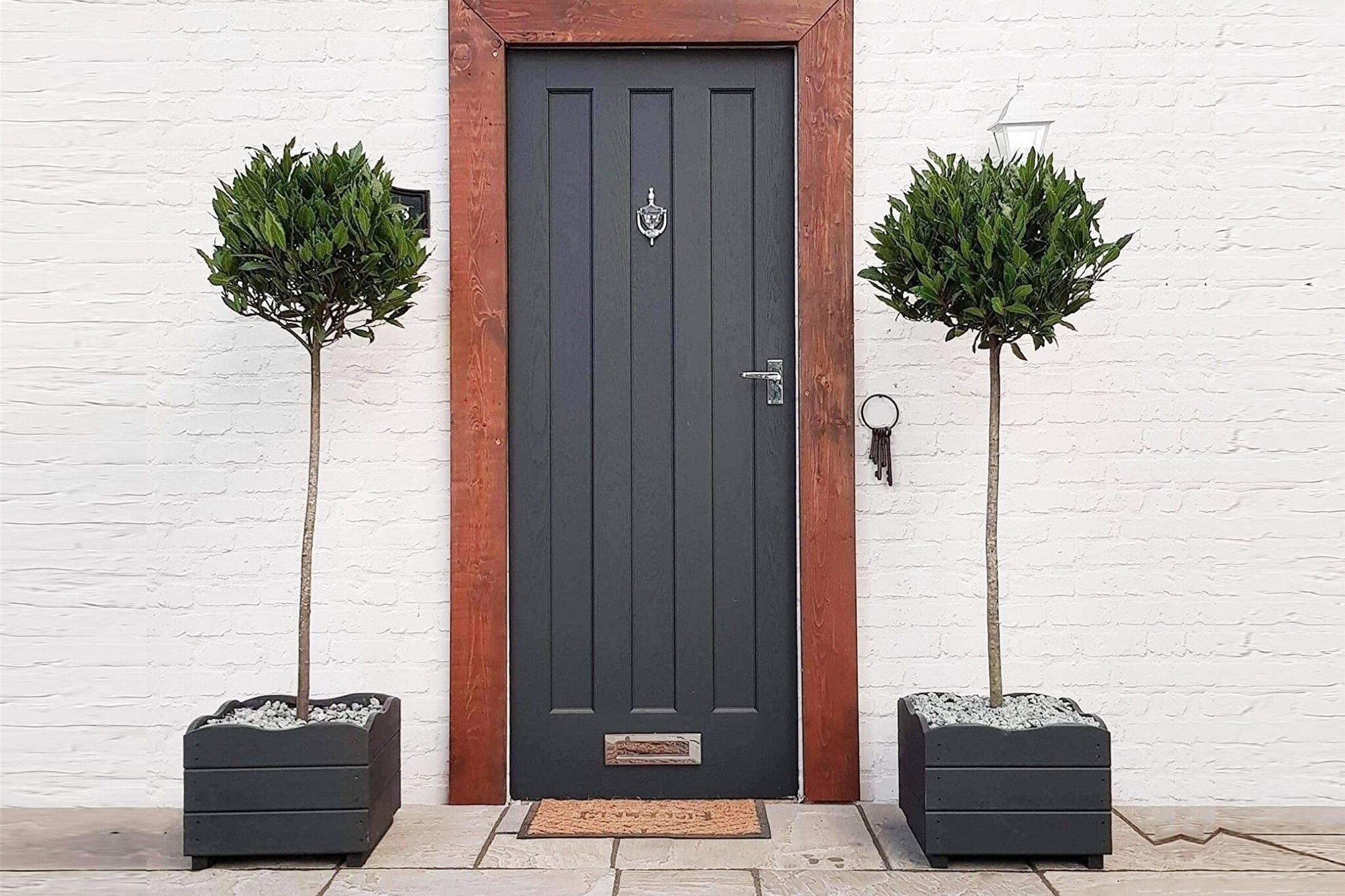 Explosion of color
Potted flower bulbs will surprise you throughout the year with their diversity. They give off an explosion of color and fragrance when in bloom. To enjoy it for most of the year, you can choose a smart combination of flower bulbs that follow each other in flowering time.

Plant them at different levels in the pot. For example, by combining tulips, daffodils and crocuses, you can enjoy a succession of colorful blooms from early spring to late spring. After flowering, the pots can be refreshed with other plants, such as summer bloomers, so you have an attractive front door all year round.