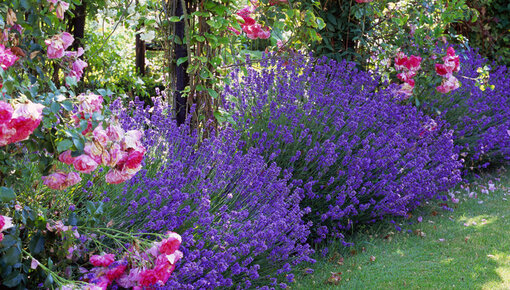 Shrubs
Discover the versatility of shrubs in our webshop. These beautiful plants provide structure and privacy to your garden, while adding color and volume to your outdoor space.
Read more
The function of shrubs and bushes in the garden
Shrubs and shrubs are invaluable in designing a harmonious and attractive garden. They form the backbone of the garden landscape and create height, depth and privacy. These plants often act as a backdrop for flower beds, adding volume and texture to the whole. In addition, they provide a shelter for birds and other animals, which contributes to the biodiversity in your garden.
Why shrubs and bushes are useful in the garden
Shrubs and shrubs are particularly useful for several reasons:
Structure: They help divide the garden into different zones and give a clear division to your outdoor space.
Privacy: Shrubs and bushes serve as a natural screen to shield the garden from prying eyes and disturbing noises.
Wind protection: They act as a buffer against strong winds, protecting other plants and flowers.
Flowering and color: Many shrubs and shrubs offer beautiful flowers and colors, keeping your garden visually appealing all year round.
Common types of shrubs and bushes
Forsythia (Forsythia intermedia): Forsythia is a popular shrub for its showy yellow flowers in early spring. It is a great plant to add a colorful touch to your garden, especially when other plants are still hibernating.
Rhododendron: This evergreen shrub offers beautiful flowers in various colors and is ideal for shady areas in the garden.
Lavender (Lavandula): A beloved shrub for its fragrant purple flowers and gray-green leaves.
Planting time and care of shrubs and bushes
The best time to plant shrubs and bushes varies by species. Generally it is done at times when the soil is still moist. Here are some care tips:
Watering: Keep the soil moist during the initial growth period to help the plant become established.
Pruning: Prune shrubs and bushes regularly to maintain their shape and size and to encourage healthy growth.
Fertilizer: Use a balanced fertilizer to promote the growth and flowering of the plant.
Protection against frost: Protect frost-sensitive shrubs and bushes during cold periods with mulch or a protective cloth.
Browse our range and find the perfect shrubs and bushes to transform your garden into a beautiful and well-organized landscape.