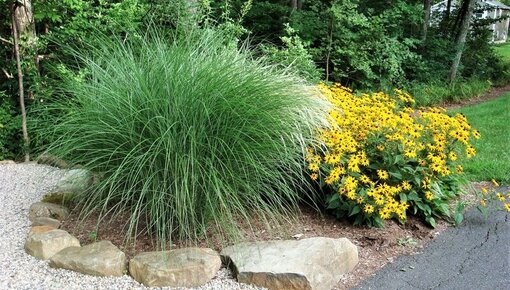 Ornamental grasses
Discover the splendor and grace of ornamental grasses in our webshop. These versatile plants add movement and texture to your garden and are perfect eye-catchers.
Read more
The function of ornamental grasses in your garden
Ornamental grasses play a crucial role in creating a natural and attractive garden. Not only do they add movement and elegance to the landscape, but they also act as living works of art with their graceful plumes and swaying culms. In addition, ornamental grasses provide an interesting contrast to other plants and make beautiful backdrops for flowering borders.
Why ornamental grasses are useful in your garden
Adding ornamental grasses to your garden has several benefits:
Visual appeal: Ornamental grasses offer a unique beauty that lasts all year round, even in winter when the dried plumes create an interesting silhouette.
Motion and Sound: The gentle movement of ornamental grasses in the breeze adds a soothing and calming element to your outdoor space. The soft rustling of the culms gives your garden a soothing sound.
Low maintenance: Ornamental grasses are generally easy to maintain and require little attention to look beautiful.
Common types of ornamental grasses
Piping Straw (Molinia caerulea): With its fine, upright culms and airy plumes, Piping Straw is a favorite for natural garden designs.
Lampbrush Grass (Pennisetum alopecuroides): A charming grass with bushy, soft flower plumes that will add an exotic touch to your garden.
Sedges (Carex): Many varieties of sedges are available, varying in height and leaf color, making them versatile choices for a variety of garden styles.
Planting time and care of ornamental grasses
The ideal time to plant ornamental grasses is in spring or autumn, when the soil is well moist and the plants can acclimatize before winter sets in. Here are some care tips:
Watering: Be sure to water ornamental grasses regularly, especially during hot, dry spells in the summer.
Pruning: Prune ornamental grasses in spring to about 6 inches (15 cm) above the ground to make room for new growth.
Winter protection: Leave the dried plumes in the winter, as they provide a protective layer against frost.
Discover the beauty of ornamental grasses in your garden. They add movement and texture to your outdoor space, creating a natural and serene atmosphere. Browse our range and find the perfect ornamental grasses to enrich your garden with their elegance and charm.